The Ski Scraper Sharpener from Mantac

The ''Green'' Scraper Sharpener
Ski Racers, Snowboarders, and Tuning Shops understand the importance of
waxing and tuning...

…and what job do they hate the most???

Getting the scraper SHARP!!! Buy the Ski Scraper Sharpener Now!
We all know what it's like to prepare skis or a snowboard with a nice sharp scraper edge and we know what it's like when the edge goes dull. Generally, you look for another scraper and find the one with the sharpest edge. Eventually, you will have to re-sharpen your scrapers using a conventional file, bolted to your bench or held in your hand... and that's a pain, but the pain can go away with the...
Ski Scraper Sharpener from Mantac...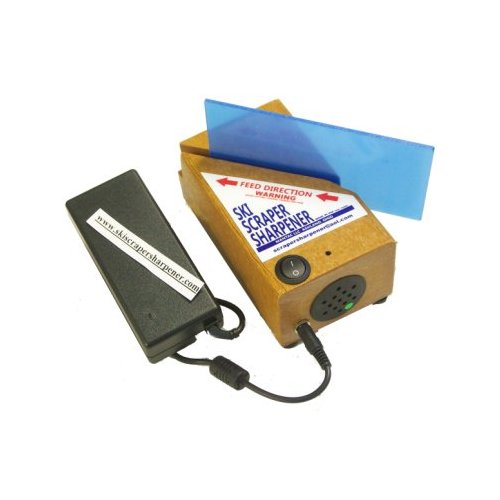 Now... in a few seconds, by just gliding your wax scrapers through the Ski Scraper Sharpener you can reclaim a sharp, crisp edge ... effortlessly, each and every time, wherever you are.
It's really that easy!
The Ski Scraper Sharpener is affordable, light weight, and portable. Whenever or Wherever you need it... the AC Adapter for the back shop, hotel tuning room or at home! With the Ski Scraper Sharpener you can now transform those dull, chipped, or cupped scrapers into sharp, useable tools in just a few seconds.

Every Ski Scraper Sharpener is tested at the factory and is guaranteed for 1 full year. If for any reason you decide that the Ski Scraper Sharpener isn't what you expected just contact us within 60 days to send it back for a full refund of your purchase price.

This is a tuning tool that you will want in your equipment bag!
The Ski Scraper Sharpener
Ski Scraper Sharpener features:
Small (6'' x 3 1/2'' x 2 1/2'') and portable
Weighs less than 2 1/2 lbs. (including the power source)
Accepts scrapers up to 7.6 mm (over 1/4'')
Works around the world , 110-240 V, 50-60 HZ
100% recycled plastic... colors may vary
1 (one) year warranty on parts and labor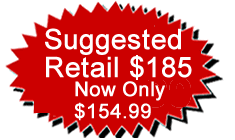 The Ski Scraper Sharpener includes:
(1) Ski Scraper Sharpener
(1) AC Power Adapter
(1) Power Cord... you specify US, European or Australian/New Zealand
* Additional US, European or Australian/New Zealand power cord... $9.99